Ad Display
Want YOUR Ads Displayed on High Traffic Websites like NHL, CNN, NFL…?  Watch this video.
Fill out the contact form and tell us your desired target market.  You can order anywhere from 100,000 impressions per month to 25 million!  We will even create 3 versions of your ad for you. Click on any of these sample creatives our team has done for other companies.
Call us TODAY for a FREE Media Plan, and we will go over the best sites to target, and the kind of possible expectations of traffic for your target area and audience.
778-578-1202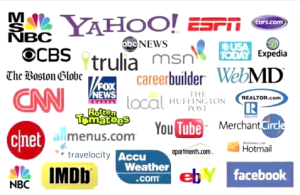 Here's how it works.   
Joe fits your customer profile, and lives in one of 3 cities you target in Greater Vancouver area.  He checks NHL.com or Sportsnet for scores and sees your ad.
He later checks the news on major news sites – sees your ad. He then checks weather.com for the weather – sees your ad.  Perhaps you have a special computer offer, when he visits any major tech or computer magazine, he will see your local ad.   If you're a car dealership, and he visits an online car magazine, he sees your ad.  If he goes to Google or Youtube, he will see your ad again.  If you're a used Gaming store, advertise locally on major game sites!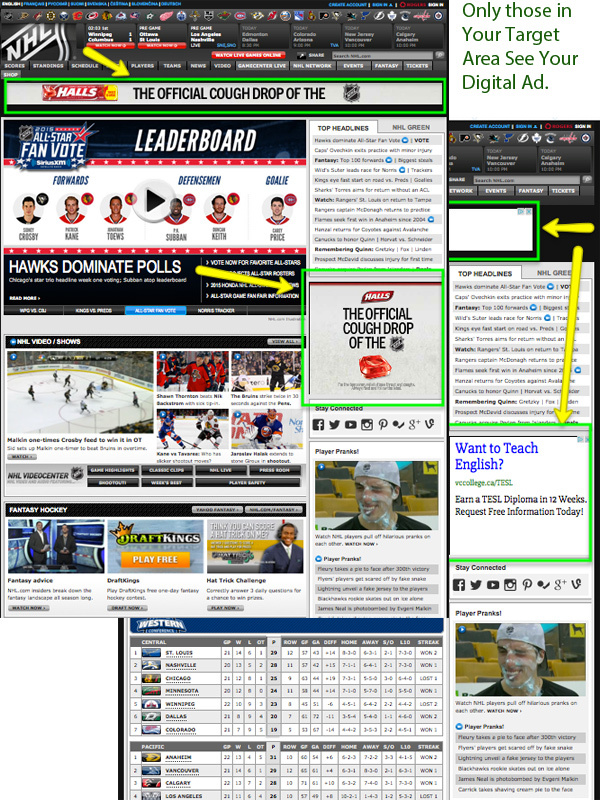 The end of the year and new years is especially great for display ads.
These are good for any local special offer, non-profit requests, political campaign ads, local sports clubs on major sports sites, and so much more.
Just browse through the ad samples for ideas.
Call us for your FREE MEDIA PLAN, showing the best sites for your target audience.
Prices range from $10 per 1000 impressions, down to $4.97 per 1000 impressions, depending on amount ordered between 100,000 and 25 million.
You get access to all your stats, how many clicks (0.8% to 2% are common), demographics, best performing ad creatives, sources, etc.  You also see screenshots of "tear sheets" showing your ads like the following.