Social Media Marketing & Lead Generation
Social Media Marketing Services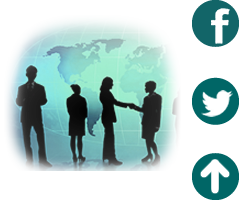 If your business doesn't utilize Facebook, Twitter, Youtube, and other social media sites,
you are missing out on potential customers.
We help keep your customers engaged and updated daily.
We also manage targeted, effective coupons and advertising.
These are some set detailed packages HERE>
Current prices for these are listed HERE>
Call us for more custom packages like the following:
$250/month for Facebook Advertising Services -ad management includes 1 ad creative, 1 campaign, + your ad spend $100/m (or as much extra as you want on your own credit card).
Add to above 1 extra ad image/creative & campaign  +$75 each.
Add 16 monthly updates to Facebook Page as well – +100 (includes 1 nice image designed post).