Theme 2
THEME 2 FEATURES & OPTIONS
Mobile Responsive
This theme will automatically resize when it is being viewed on a mobile device. No need for extra work on a mobile version of your website.
Colour Options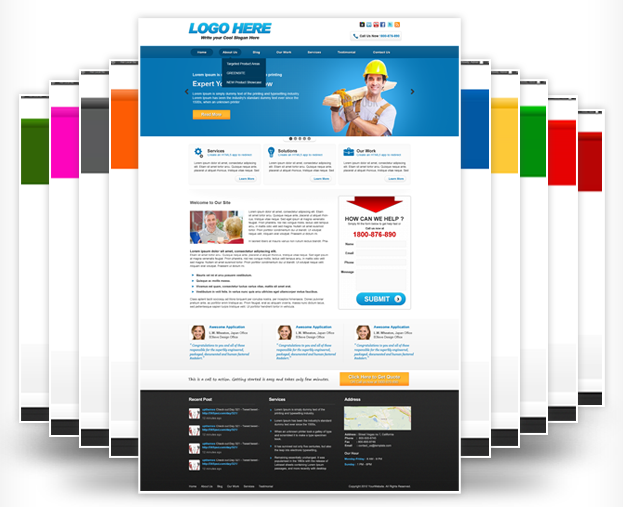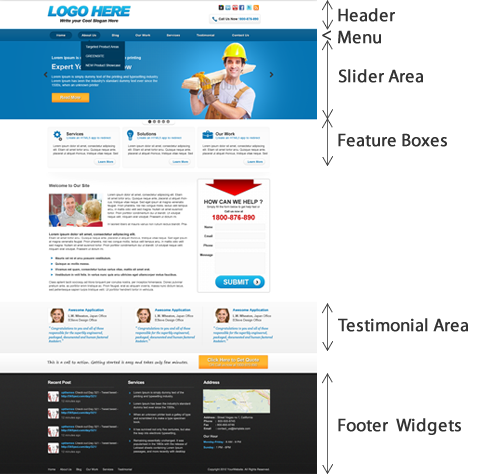 Header
The header includes an area for your logo, slogan and contact information.
Menu
The menu is customizable with the capability of a dropdown submenu.
Slider Area
The slider area on the home page that can show a slider or header image or nothing.
Feature Boxes
This theme has optional feature boxes that you can use to showcase your services or products or whatever you want to catch the eye of your audience.
Testimonial Area
This theme has optional testimonial boxes that you can use to feature your customers' thoughts.