Theme 4
THEME 4 FEATURES & OPTIONS
Niches
This theme has different sub-theme options that are catered to various types of industries.
Colour Options
These themes'colours are completely customizable. You can choose whatever colour scheme you imagine.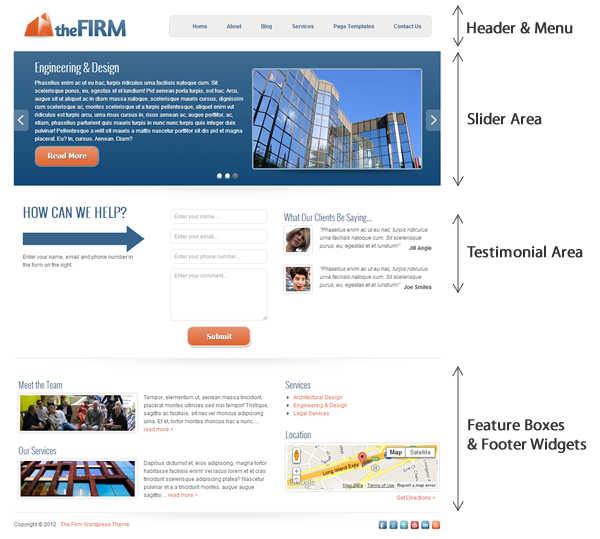 Header
The header includes an area for your logo, and sometimes an area for your contact information.
Menu
The menu is customizable with unlimited levels of dropdown/sub menus.
Slider Area
There is an optional slider on the home page that you can use to feature your services or products.
Testimonial Area
This theme has an optional testimonial area that you can use to feature your customers' thoughts.
Feature Boxes
This theme has optional feature boxes that you can use to showcase your services or products or whatever you want to catch the eye of your audience.