Lead Generating Website Design Surrey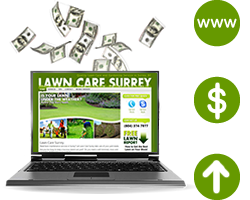 Our affordable websites are designed to capture LEADS for your business.
–
Make more sales by building your own list to contact regularly.
–
–RENT or BUY our sites to increase traffic, leads, and marketing ROI.
–
If you're looking for a website design company in Surrey or Greater Vancouver, how do you know which one to choose?
That depends on your needs, but it's important to know that in today's world, a key word is INTEGRATION.  Your website is a vital piece of your overall marketing mix and needs to be integrated with other marketing efforts and even other web presence mediums to accomplish a proper overall marketing strategy for more local customers.
Today's marketing landscape has dramatically changed since 10 years ago.  Yet many web designers  (especially relatives) still design for the past landscape and according to the model of large corporation needs.  Sure, many keep up with changes in coding, and design look and feel, but know little or nothing about modern marketing, needs of search engines, mobile search, or specific needs of LOCAL small business seekers.  Here's the thing, many businesses who order their websites also know little about marketing, so there can be many happy marriages of client + web design company in this perpetual ineffectiveness.
So what if you have a nice fancy website.  It is ineffective and almost useless IF…. :
…people can't find it when they search online.
…they DO find it, but they leave your site for a number of reasons.

It takes too long to load (too much flash? too much heavy graphics?)
It doesn't have a trust factor (unprofessional, no physical address, no trade trust symbols, etc.)
It's too hard to find what they were searching for (phone # in some back page, confusing menu)
It doesn't fit the screen of the device they are using (not smart-phone friendly?)
If they  look at it, they don't take any action like phone you or leave their name, email, and phone#
We at Found Online Solutions focus on the unique website needs of lone entrepreneurs and small local businesses for local search.
We design websites and mobile sites mainly with one objective:  to get you MORE CUSTOMERS.  Instead of designing for the "brand" mantra with brochure sites, which takes too long to have effect, small businesses need  design for direct response.  That means your site, first and foremost, is to be an effective marketing tool to be found by your target audience, then immediately led to a specific call to action.
This goal, along with the current environment of HOW PEOPLE CHOOSE A LOCAL BUSINESS, is considered in every aspect of designing your site.  I won't reveal all my marketing and trade secrets here, but in general:
Get found in local search.
Realize that most don't know your "brand", so don't have enough basis to choose you.
Make an impression.
Get to the point.
Make an offer they can't refuse.
Get them to Take Action.
Generate your own leads.
Follow up with those leads with automated marketing.
Are you still considering getting your relative to make your crucial marketing website?
Think again.  Most likely, it may look nice, but won't accomplish what your business needs.
In todays competitive environment, you need a mix of web designer, web marketer, and SEO specialist put together. 
We will build any site you want, but we prefer to build search-optimized, lead generating websites that give you the best return on your investment by getting local leads for your business.
If you are doing pay-per-click to your site, are you using a high-converting landing page?  We can help you change that.
Our basic search-engine-optimized, lead-ready websites
 start at just $895. 


Automated email marketing setup and monthly implementation starts at just an

extra $50/month.  Maintenance with hosting includes 1/hr monthly support, just $40/m.