Reputation Marketing
Online Reputation Management & Marketing Services  in Surrey, Langley and Vancouver area.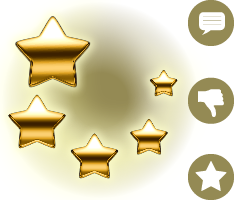 70% of consumers trust a business with a minimum of 6 – 10 reviews
PROBLEM: Your business has bad reviews or no online reputation
SOLUTION: Develop, market, and manage a 5-star online reputation strategy
What is Online Reputation Management?
Since Anybody can write a review of your business on numerable websites or talk about you on social media, reputation management is the monitoring of how people view you, responding to negative reviews, correcting mis-information, and emphasizing online positive reviews.  Are you tracking what is being said about you?  Do you respond to negative reviews?  If you have good reviews and satisfied customers, are you effectively making it known (reputation marketing)?   It's about making sure your positive online PR is prominent.
WARNING:  There are some unethical companies or consultants that will fake reviews or build an artificial reputation.  We do not practice this dishonest shortcut that will not last, and actually ruin your reputation even further.  Think Lance Armstrong!  In short, if you genuinely practice bad business, no company can magically give you a good reputation that will stick online.  While no business is perfect, and will make mistakes, good reputation managers will help you respond swiftly, make things right, and win favor with customers and win trust with new ones when they see you care about the customer.
Why Reputation Marketing and Management?
Your reputation is everything

.  Your business depends on it.  It's the most important thing your business can do.

You could be ONE BAD REVIEW away from losing tons of business

.  That's the reality of today's internet.
69% of online consumers trust reviews as much as personal recommendations.  

SEO and online ads are no longer enough

.
If you want CLICKS and CALLS, you need more than good rankings, YOU NEED REVIEWS.
We can help you build, monitor, manage, and market your online reputation.
What is reputation marketing?
"Reputation management" is not enough – it's just defensive and reactive.  You need offense, to market your brand by showing off your reviews in your Google posts, Facebook posts, and other social media.  It's proactively promoting your good reputation so that is the main message potential customers get when they see your business online – in a variety of places in you web presence.  It may include testimonial videos, developing systems to get reviews from your customers, and educating them on how to use online review sites (so many satisfied customers are just not very computer literate, so their voice is not heard online – why not help them?).  You also need to proactively train your company and employees to have a reputation marketing culture and mindset, since an ounce of prevention is worth a pound of "reputation management" and always having to be REactive.
For a FREE valuable guide on how to get a 5-star reputation, go here.
Want to know what people are saying about you online?  Here's a free tool that gives you your online local reputation report.
Call (778) 578-1202 for an appointment and an online reputation assessment, or in-office training for your reputation marketing strategy.